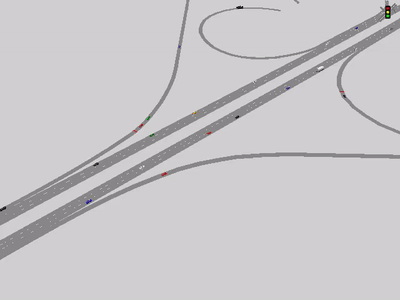 TRAFFIC OPERATION AND CONTROL
Freeway Management and Operation
Our past and current work involved simulation testing of freeway management and control strategies.  Recent work included developing guidelines for deployment of various freeway management strategies (e.g. ramp metering) given traffic conditions, geometric features, traffic composition, and other factors.
Adaptive Traffic Control Systems
We are currently working on developing and testing advanced signal optimization algorithms considering multiple objective functions.  We are using Vissim simulation and Vissim COM to test and refine our algorithms.